World Freight Summit 2023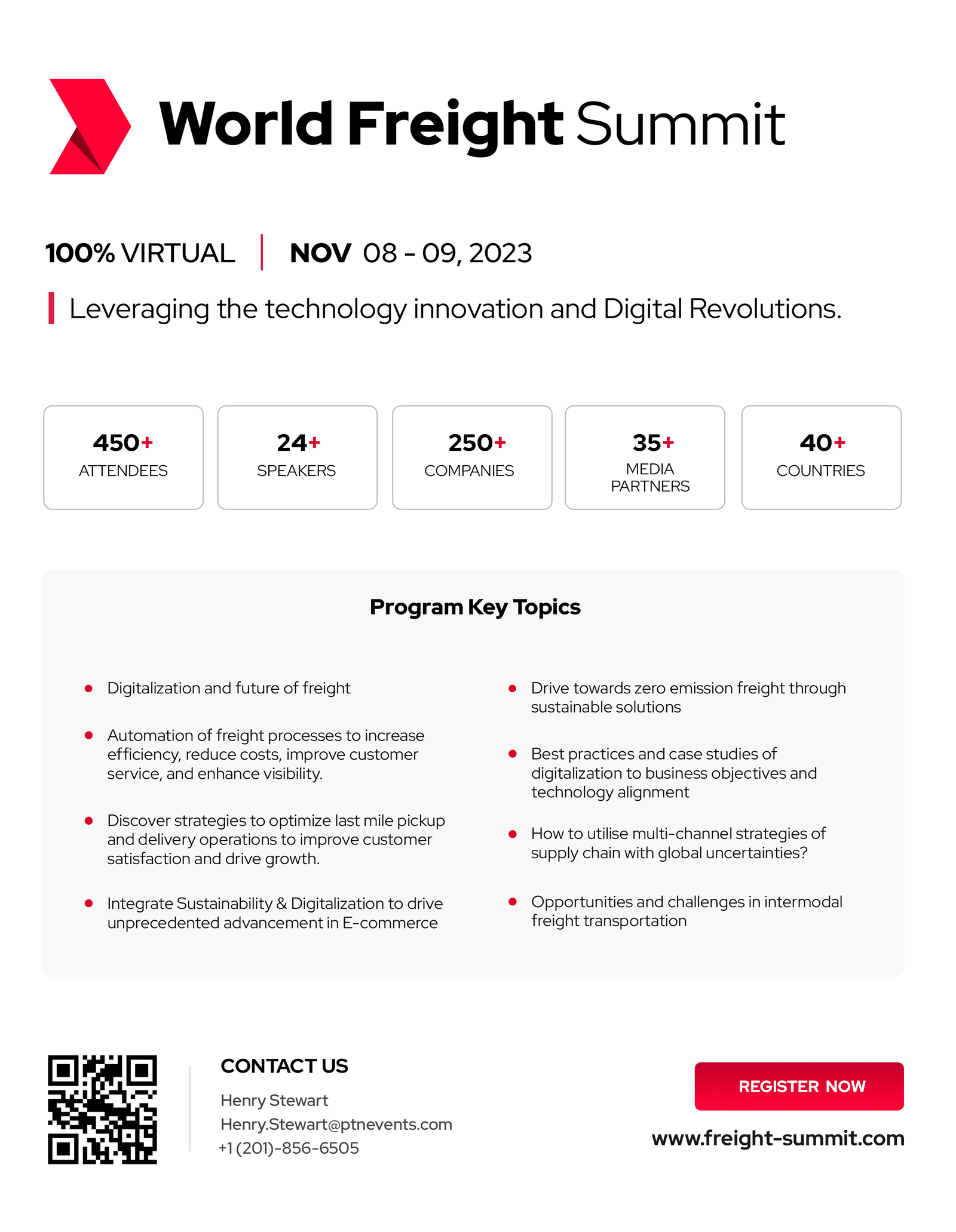 🌍 Announcement: World Freight Summit 2023 - Revolutionizing Global Logistics! 🚚🌐
Event Title: World Freight Summit 2023
Conference Date: 8 – 9 November 2023
Event Type: Virtual Event🌐
Event Organizer: PTN Events
🌟 Event Description:🖋️
The World Freight Summit is your gateway to unlocking the future of freight. Over two impactful days, we will explore cutting-edge strategies and technologies in ocean, road, air, and rail freight. We are embracing smart tools that enhance efficiency, reduce costs, and simplify the global shipment tracking process.
Join us in deep-diving into the digital transformation of freight forwarding, where we aim to improve business efficiency, cost-effectiveness, sustainability, customer service, and security. This summit is your opportunity to connect with the brightest minds in the industry and shape the future of logistics.
To Reserve Your Seat:🪑📅
Contact Delegate Acquisition Manager, Henry Stewart, at henry.stewart@ptnevents.com

🎉 Media Partner: Cioinsights 🎉
We are proud to announce our collaboration with Cioinsights, renowned for their commitment to technology and innovation. Together, we will bring Stay tuned for event updates, agenda details, and exciting announcements! Don't miss this opportunity to shape the future of global logistics.