Influence Exchange Confex and Awards 2024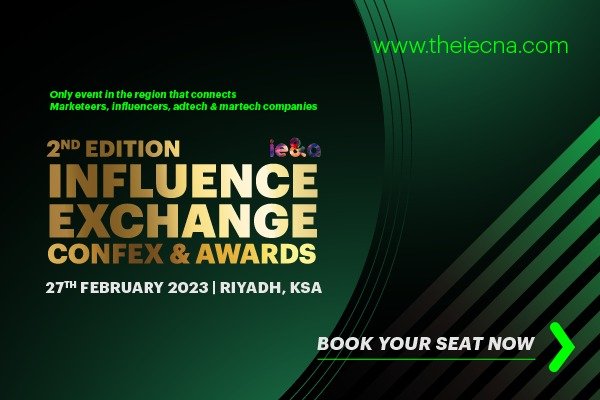 🚀 Exciting Announcement! Cioinsights is the Proud Media Partner for Influence Exchange Confex and Awards 2024 in Saudi Arabia! 📢
📅 Save the Date: February 27, 2024
🌐 Revolutionizing Connections: Join us for the 2nd edition of this groundbreaking event, bringing together 100 marketers and 100 Influencers for unparalleled networking, knowledge sharing, and business partnerships.
💡 Focused Connections: Explore a dynamic environment designed for meaningful connections, knowledge sharing, and fostering collaborations between influencers and marketers.
🚀 Exceptional Gathering: Engage with top-notch professionals, gain valuable insights from keynote speeches, panel discussions, and workshops, and network with passionate individuals dedicated to influencer marketing.
🌟 Explore the Future of Marketing: Stay ahead with the latest trends and technologies in martech and ad tech. Whether you're a marketer seeking innovative strategies or an influencer looking to collaborate, this event is your platform for expansion and exploration.
📢 Be Part of the Future: Don't miss this remarkable opportunity to connect, learn, and unlock the potential of influencer marketing.
Stay tuned for updates and exclusive highlights!