How Cloud Computing Works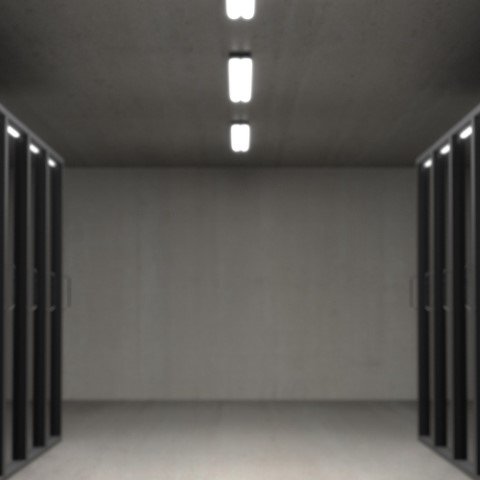 Cloud Computing is something we're all using every day, whether we realize it or not! The apps on your smartphone, the email you use, and the social media platforms we use are all powered by the cloud. So, how does it all work? Well, to understand how cloud computing works, there are several things you need to know about the whole concept of cloud computing. Read on!
What Is Cloud Computing?
You need to understand the meaning of cloud computing before you understand how it works. Basically, cloud computing is the delivery of computing solutions, including storage, servers, networking, analytics, intelligence, and software over the web to provide flexible resources, speedy innovation, and economies of scale. Most cloud computing services are based on a pay-as-you-go basis, which simply means that you only pay for the services you use. This helps businesses and individuals lower their operation costs, run IT infrastructure more efficiently, and scale their business needs.
How Does Cloud Computing Work?
The way cloud computing works is simple. Instead of owning data centers or IT infrastructure, organizations can rent access to everything – including storage and applications – from a cloud computing service provider.
To better understand how the cloud computing system works, it is prudent to divide it into parts: The front end and the back end. These two sections are connected to one another through a network, which is basically the internet. The front end is the side of the client or computer user, while the back end is the "cloud" part of the system.
The front end contains the client's computer network and the application needed to access the cloud system. It's worth noting that all cloud systems are not required to have a similar user interface. On the backend of the system, there are several servers, data storage systems, and computers that make up the cloud. A cloud computing system could include any computer program from video games to data processing. Generally, all cloud computing programs have their own dedicated servers.
What Are The Benefits Of Cloud Computing?
Through cloud computing, businesses enjoy a wide range of benefits, including:
Speed: Considering that almost all cloud computing services are offered as on-demand self-service, even huge amounts of computing resources can be executed with just a few mouse clicks. This gives businesses, institutions, and individuals admirable flexibility and helps them take the pressure off capacity planning.
Productivity: On-site datacenters are hard to manage. They require vast amounts of resources – including hardware setup, software patching, and a host of IT-related tasks. Cloud computing eliminates this "racking and stacking" so that your IT team can focus on developing solutions that will lead to the speedy achievement of business goals and objectives.
Performance: The best cloud computing services are operated on a worldwide network of safe and secure data centers, which are constantly upgraded to the contemporary generation of fast and efficient computing software and hardware. This comes with a plethora of benefits to the end-user, including greater economies of scale and reduced network latency for apps.
Reliability: Cloud computing is highly reliable. Since it enables data to be mirrored in multiple redundant sites on a cloud provider's network, it makes data backup, data recovery, and business continuity easier and more affordable.
Security: Renowned cloud computing services provide a wide range of technologies, policies, and controls that strengthen businesses' overall security posture and help protect their data, infrastructure, and applications from potential threats.
Cost: One of the biggest advantages of cloud computing is that it gets rid of the capital expense of purchasing software, hardware, as well as installing and running on-site data centers and servers. Also, it reduces energy costs and eliminates the need for having IT experts to manage the infrastructure.
In return, cloud computing service providers benefit from significant economies of scale by offering the same services to thousands or even millions of clients. Cloud computing is simply a win-win!
How Is Cloud Computing Managed?
From the explanation in the section outlined above, you now have a clear understanding of how cloud computing works and the benefits that come with it, right? You may now wonder how the technology that makes up cloud computing is managed?
Cloud computing technology is managed by a central server. The main purpose of this server is to manage traffic and client demands to make sure all applications and other services run smoothly. It uses a special software known as middleware to pursue a set of protocols. This permits networked computers to communicate with each other easily.
How Does Cloud Storage Work?
You cannot talk about cloud computing and fail to mention cloud storage. Cloud storage works by enabling users to easily access and download data from multiple devices, including smartphones, tablets, and laptops, via the internet. Through cloud storage, users can also edit files simultaneously with other users, and this makes cloud computing highly effective for a remote workforce.
Cloud computing prices vary depending on business needs. Individual users normally get cloud storage services for free, but you may need to pay some fee for additional storage. Price models include monthly and yearly rates depending on the service you have subscribed to.
Final Thoughts
Cloud computing is becoming a default option for small, medium, and large enterprises across the globe. Now that you have learned how this technology works, you can easily integrate it into your business and enjoy the amazing benefits that come with it. However, despite gaining popularity and enjoying mass adoption, cloud computing does come without its fair share of downsides. There are many risks associated with this technology, and cybercrime is the biggest of them all. Make sure you only subscribe to the most reputable cloud computing services. Also, use strong passwords for your applications, and utilize two-factor authentication. This way, you will make it much more difficult for hackers to access your systems and steal crucial information that could mean an end to your business.