Homeland Security Week 2023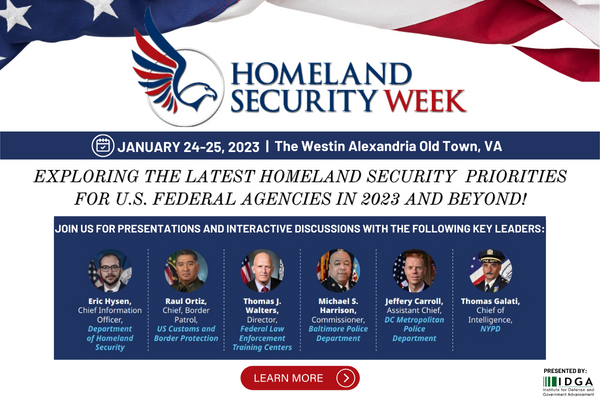 CIOInsights official Media Partnership with Homeland Security Week.
With a new year comes new goals, priorities and challenges for stakeholders involved in Homeland Defense and Security for the United States. This senior and expert-led Summit will highlight the ongoing efforts to empower knowledge sharing and collaboration with those across the Military, Defense, Law Enforcement, Industry and Academic sectors at the local, state and national level.