Enterprise Risk Management – Structure to Your Business Success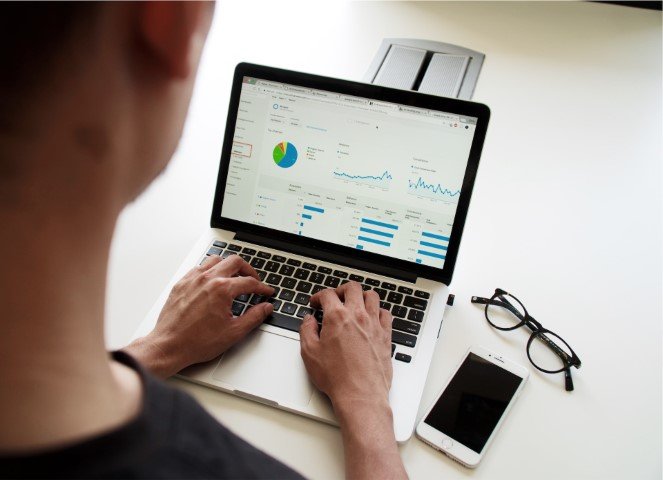 Embracing foundational principles of Enterprise Risk Management (ERM) will be one of the most powerful things an organization can do to put structure to its success. ERM is a "Risk Based" approach to operating your business that applies logic to overcoming obstacles and taking advantage of opportunities. Its ROI can be significant and its value can be realized in streamlined timeframes. ERM uses a simple but comprehensive risk assessment framework to cut through silos, operate strategically and deliver solutions in the midst of the overwhelming complexities that organizations are faced with.
Healthy businesses are constantly pushing forward. As this plays out, new pieces are added to the organizational risk puzzle. This risk translates into obstacles and opportunities. The ability to effectively deal with these obstacles and take advantage of these opportunities are business defining moments. The common denominator in these business defining moments is "RISK" and how you use it to your competitive advantage. Both obstacles and opportunities hold risk. This risk is the key to your success.
The magic takes place when you "Use Risk as a Proactive Tool" to overcome your challenges and enable your opportunities to play out. The landing spot for an ERM initiative is the strategic "Risk Assessment Framework" that provides structure to make sure that what is most important to your business success actually plays out. "Risk" becomes the main character that drives accountability.
Picking an organizational challenge and solving it (getting a win) is the best way to give your ERM initiative a jump start. The Risk Assessment framework becomes actionable and plays out through "Structured ERM Plans". This ERM Plan concept states, if you can develop a "Focus" to your obstacle or opportunity, you have the ability to define the risk that will prevent this focus from playing out. THIS IDENTIFIED RISK IS WHAT WILL DRIVE THE "CONTROLS" THAT ENSURE YOU OVERCOME THE OBSTACLES OR CAPTURE THE OPPORTUNITY.
Step 1 – Define the Focus
Plans are not new. Organizations take on challenges and opportunities every day. In the midst of busy environments companies move complex situations forward by assigning them to designated champions. By doing this, the identified challenges get dedicated attention. This chosen champion leads the charge in developing the "Focus".
The focus is "What you want to accomplish and how you are going to get there". For example, if your problem [obstacle] is, "Loss revenue due to external competition", the champion assigned to the plan may determine that what is driving the issue [the root cause] is 1) not having a niche 2) not having a platform to embrace innovation and 3) not having a process to identify pain points of the customers. Your focus then becomes making a commitment on these 3 items and mapping out steps and a timeline to this commitment.
ERM acknowledges that plans that deal with complex matters regularly do not play out due to "Risk" that comes into play. Often times this risk could easily be mitigated but is not because it is not identified and given attention.
ERM takes what organizations are typically good at, "Assigning Focus to Things that are Important", and ADDS STRUCTURE to the process so that PLANS ACTUALLY PLAY OUT.
Step 2 – Identify the Risk to the Plan Focus
ERM states that once you identify a plan FOCUS [what you want to accomplish and how you are going to get there], YOU NEED TO IDENTIFY THE RISK THAT COULD PREVENT THE PLAN FOCUS FROM PLAYING OUT. It states that we do not want to leave a plan's success to chance and will add the very strategic step of identifying the risk that could prevent important plans from playing out.
No company has time to put endless hours into something that will ultimately not be successful. This is the time to be transparent and identify the risks that will/could prevent each step of your "Defined Focus" from playing out.
For example, if your project team got approval in moving towards a "niche", you will need to identify the risk you will face in doing this. Things that may come into play could be risks associated with changing behaviors and habits, the risk of stifling creativity or perhaps the risk of putting limits on your current business model.
In a risk based approach to business, the risk you have identified is the key to your solutions. It states that any risk you identify must be overcome through actionable/proactive controls that you put in place.
Step 3 – Build Controls so the Risk Does Not Play Out
It is amazing what can happen when you put structure to being proactive. If there is structure to putting controls in place based on logic that addresses your biggest risk, you are building consistency to success. By proactive mitigating and eliminating what could go wrong you are teeing up what can go right.
Risk is the overarching theme across all obstacles and opportunities and is the "Key" to ensuring well thought out plans consistently meet their objective. In the above noted example, if there are risks that can prevent you from putting together a successful niche, you need to identify those risks and put in targeted controls to make sure those risks do not play out. This is proactivity at its best. You are simply identifying the biggest risks to your plan focus and "Assuming these Risk Will Play Out". This then will allow you to put controls in place to beat this risk to the "Punch".
All organizational processes areas, goals and strategic initiatives hold risks and have managers with different backgrounds and experience across the organizational enterprise. This is a breeding ground for inconsistency that creates chaos and inefficiency that prevents overcoming obstacles and taking advantage of opportunities. If you put structure to the process, this becomes the "Common Language" that will get all stakeholders applying a consistent and repeatable "Risk Based Approach" to their specific challenges and opportunities.