Biden signs order to curb U.S. investment in China tech companies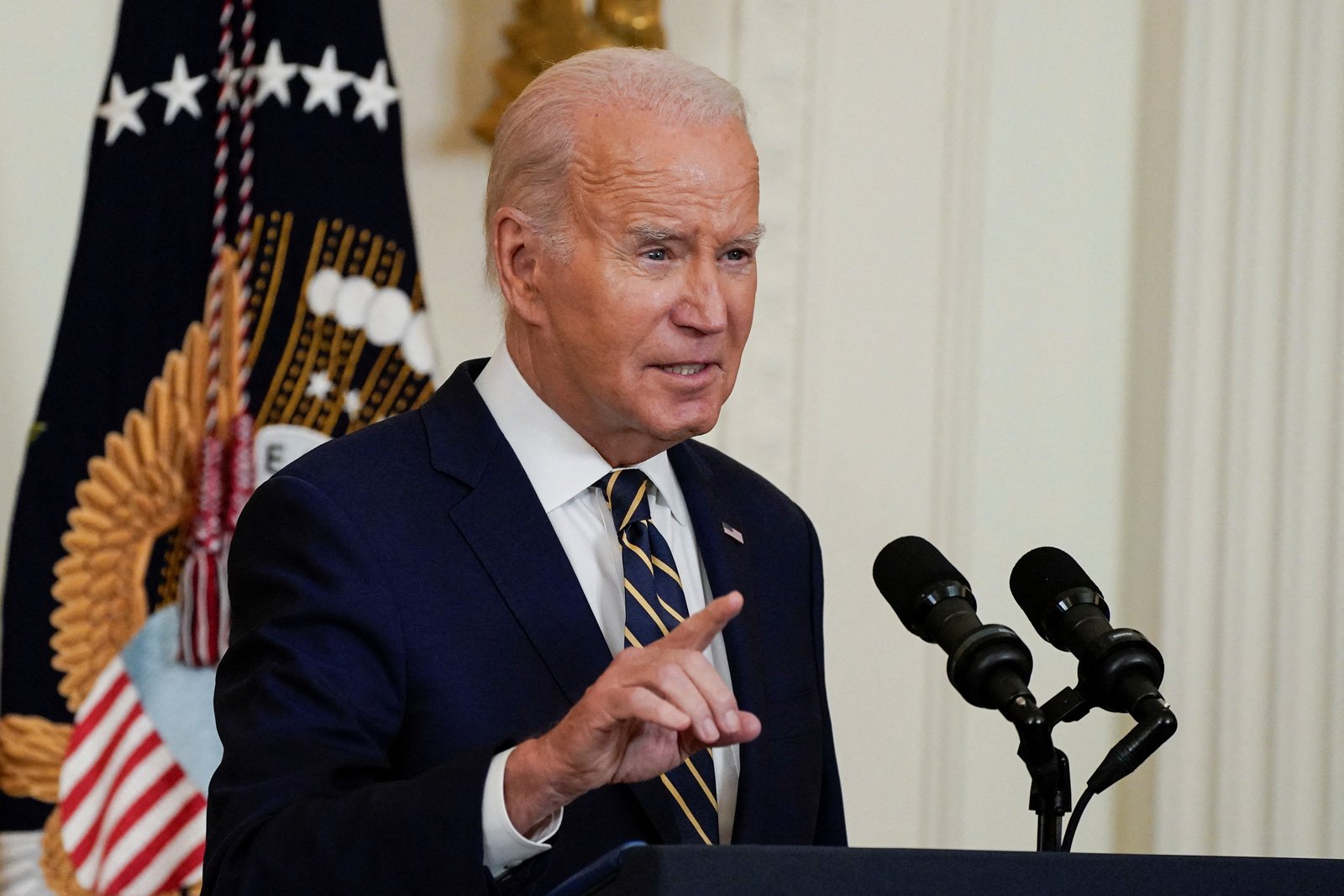 President Joe Biden signed an executive order Wednesday aimed at curbing U.S. investment in China's advanced semiconductor, artificial intelligence and quantum computing sectors, in yet another step by his administration to block Beijing from gaining access to key technologies to modernize its military.
The order declaring a "national emergency," which Biden said was part of efforts to protect U.S. security interests, came despite a slight warming in bilateral relations in recent weeks. Though widely expected, China reacted immediately and harshly to the move.
New outbound investment regulations will complement existing export controls and other steps that the Biden administration has already taken to hobble China's efforts to develop advanced technologies for military purposes.
China's Commerce Ministry said the country is "seriously concerned" about the order, claiming it runs counter to "the principles of market economy and fair competition."
Accusing the United States of undermining the global economic and trade order, the ministry said in a statement that China "reserves the right to take measures."
A new rule, not likely to take effect until next year at the earliest, will require U.S. venture capitalists and other investors to notify the Treasury Department in advance of any plans to direct funds to Chinese companies in the sectors, according to senior U.S. officials.
U.S. individuals will also be prohibited from engaging in particular transactions with such Chinese companies, including mergers and acquisitions, and debt financing, they said.
One of the officials, who briefed the press on condition of anonymity, stressed that "it's important to recognize this is a national security action, not an economic one."
He said the administration's approach to China has not changed and it is pursuing "a policy of de-risking," trying to defend U.S. national security in a narrowly targeted manner, "not decoupling our economies."
For the sake of transparency and clarity in the rulemaking process, the new regulations will only be implemented after the department has solicited public comments.
The officials said the order followed extensive consultations with close allies and partners of the United States, as well as many industry and other stakeholders.
Another senior U.S. official pointed out that securing the agreement of the other leaders of the Group of Seven major democracies during their May summit, chaired by Japanese Prime Minister Fumio Kishida in Hiroshima, was "an important step" in setting the stage for the additional China-linked restrictions.
The officials said restricting the transactions of venture capitalists and private equity firms will be especially important because their investments often entail "intangible benefits" such as introducing Chinese companies to other high-tech entities and experts.
Given that China already has plenty of money, they suggested that what the United States is ultimately trying to do is to prevent know-how on sensitive technologies from leaking to China.
Since unveiling in October a set of curbs on exports to China of certain advanced computing chips and related items, the Biden administration has been actively encouraging other industrialized countries to take similar steps.