Banking Transformation Summit 2023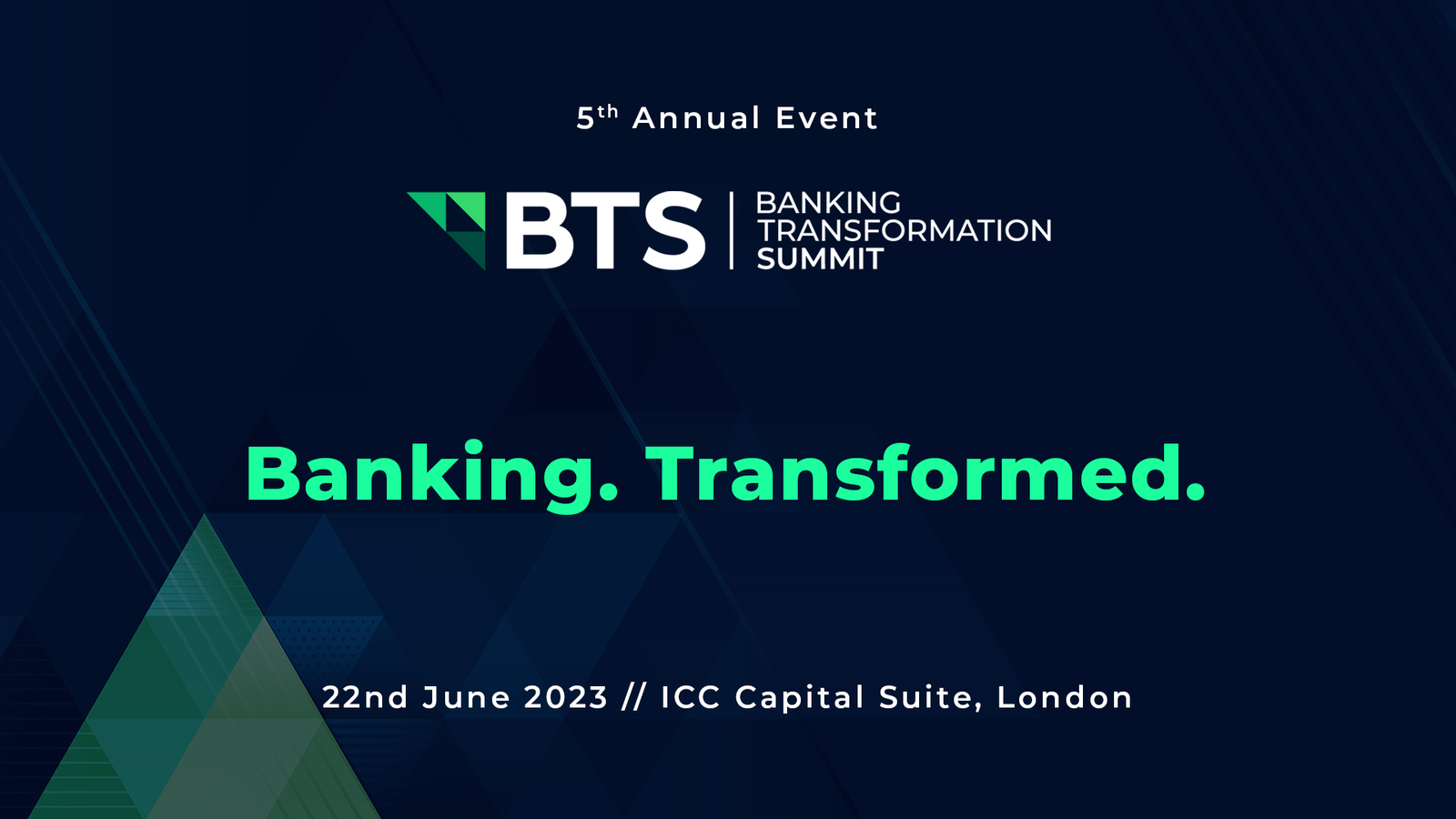 Join us for the Banking Transformation Summit, a premier event designed to address the challenges faced by banks in the wake of rapid digital transformation accelerated by COVID-19. Taking place on 22nd June 2023 at the ICC Capital Suite in London, this summit offers a holistic, 360-degree view of the banking landscape, providing valuable insights into external market shifts, changing revenue streams, evolving customer expectations, and increasing competition. We will also delve into internal changes, including back-office systems, workplace cultures, and HR responsibilities.

In today's digital era, integrating new and emerging technologies is essential for financial institutions. However, true success lies in delivering cultural, organizational, and operational changes that align with customer expectations. At the Banking Transformation Summit, we bring together 120 visionary speakers who will address the most pressing industry questions and provide strategic guidance for navigating the evolving banking landscape.
This summit offers an unparalleled opportunity to network and learn alongside 1,000 colleagues and peers from the banking industry. Engage in insightful discussions, gain valuable industry perspectives, and establish meaningful connections with like-minded professionals. No matter where you are on your transformation journey, the Banking Transformation Summit will provide you with inspiration and confidence for your next steps.
CIOInsights is proud to be the media partner for this event, ensuring comprehensive coverage and industry exposure. Join us at the ICC Capital Suite in London on 22nd June 2023 to gain inspiration and confidence for the next phase of your digital journey. Register now at bankingtransformationsummit.com/book-now and secure your place among industry leaders and innovators.