13th Africa Bank 4.0 Summit – West Africa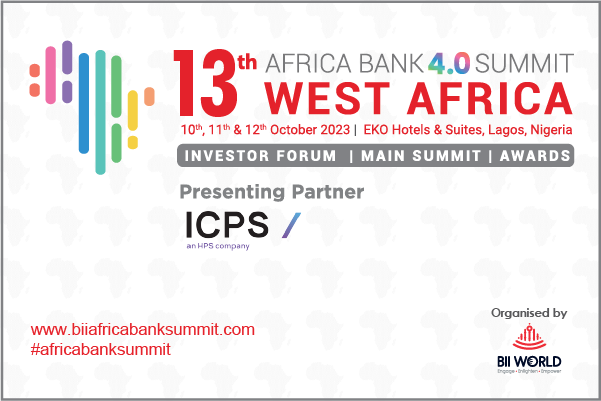 🌟 Exciting News: Cioinsights is the Media Partner for the 13th Africa Bank 4.0 Summit – West Africa! 🌟
Get ready for the most anticipated event in the world of finance and technology in West Africa
Event Details:
📅 Date: October 10th – 12th, 2023
📍 Location: EKO Hotel & Suites, Lagos, Nigeria
Event Highlights:
Fintech Startup Investor Forum: October 10th, 2023

2-Day Conference: October 11th & 12th, 2023
Africa Bank 4.0 Awards (West Africa): October 12th, 2023
Theme: "Scaling Digitally Upwards for a Financially Inclusive West Africa"
After the success of 12 previous editions, the 13th Africa Bank 4.0 Summit – West Africa is dedicated to addressing real-life issues, transforming challenges into opportunities, and driving meaningful change in the region's digital financial services fraternity.
Who Will Be There?
This summit brings together policymakers and industry leaders from across the West African FinTech, digital banking, and digital payments sectors. It's a unique opportunity to engage in knowledge-sharing sessions and showcase the latest innovations and technologies.
Why Attend?
By connecting professionals from banks and financial institutions, the summit serves as a platform for change in the region's digital financial services fraternity.
Cioinsights is proud to be the media partner for this prestigious event. Stay tuned for exclusive event coverage and insights. Don't miss out on this incredible opportunity to be part of the future of finance and technology in West Africa!